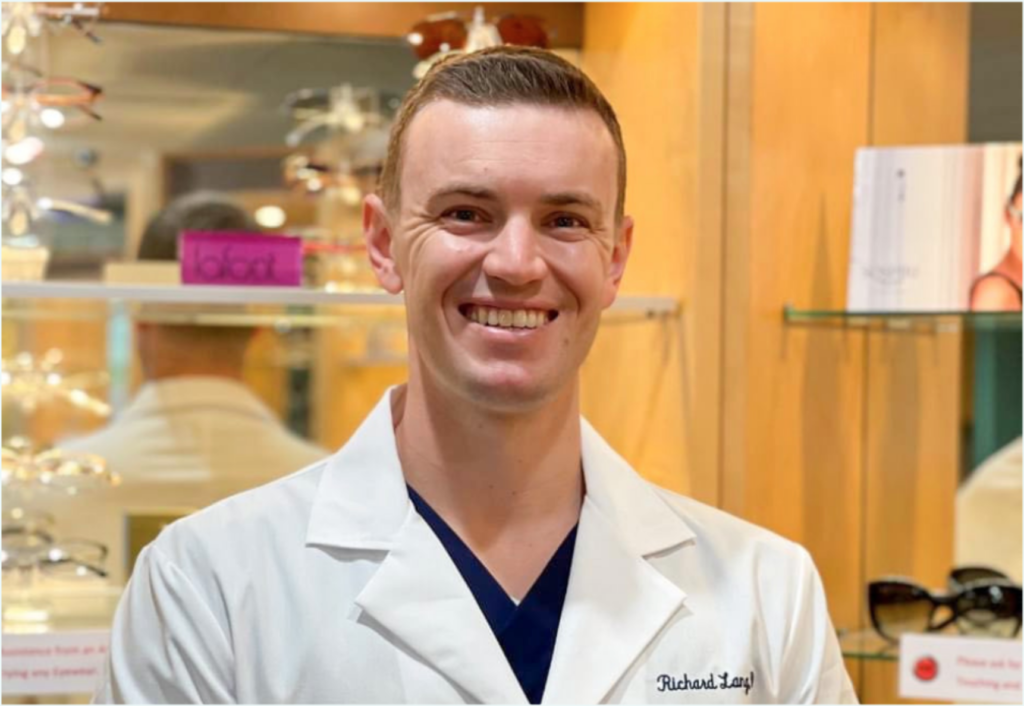 Dr. Lang is a Bay Area native and received his bachelor's degree in kinesiology from Cal Poly San Luis Obispo. He then returned to the Bay Area to earn his Doctorate of Optometry with academic honors from the UC Berkeley School of Optometry.
Dr. Lang completed his externship rotations at the Veteran's Affairs Hospital in Miami, FL, Marin Community Clinic in Novato, CA, Eastmont Wellness Center in Oakland, CA, and Front Range Eye Associates in Broomfield, CO. His training included an emphasis on ocular disease, dry eye, standard, and specialty contact lenses. He is licensed to practice the highest level of optometry, which includes the use of therapeutic pharmaceutical agents and treatment of glaucoma.
Dr. Lang is a firm believer in advocacy for the optometric profession and is a member of the American Optometric Association (AOA) and the California Optometric Association (COA).